Mahmoud Torabi-Nejad D.D.S., M.S.D., Ph.D.
Dr. Torabi is a professor of endodontics and former director of the advanced specialty education program in endodontics at Loma Linda University School of Dentistry. He received the AAE Ralph F. Sommer Award in 1986, the AAE Louis I. Grossman Award in 1993, and he received the Philanthropist Award from the AAE Foundation in 1997. As an individual who had displayed leadership and exemplary dedication to dentistry and endodontic, he is the recipient of the Edgar D. Coolidge Award of the AAE in 2016. He was the recipient of the Loma Linda University Centennial Van Guard Award for Healing 2006. Dr. Torabi received the Distinguished Research Award from the dental school 2008. In recognition of his significant pioneering contributions to health sciences, he received the Loma Linda University distinguished investigator award in 2013.
In addition, Dr. Torabi is a past president of the California Association of endodontics and past president of the American Association of Endodontists and its Foundation.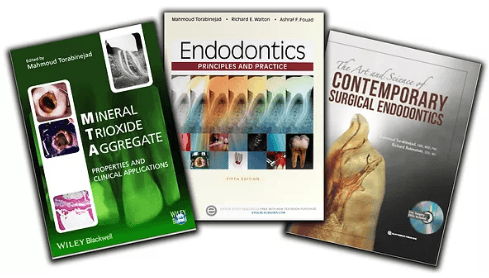 Dr. Torabi has made over 200 national and international presentations in more than 40 countries and has authored five textbooks and more than 350 publications. He is the #1 author of citation classics in the field of endodontics and is the top-cited author in endodontic journals with authorship in 16 articles of the top 100 list.