Dental Emergencies
Endodontic Emergencies.
Tooth infections or trauma can cause endodontic emergencies. For example, a severe cavity can cause tooth infection, and endodontic complications can result from tooth damage. Fractures or chips can expose the pulp, putting the tooth at risk for infection.
Same-day appointments for urgent cases.
If you have gum swelling, a sore tooth, or your tooth has recently been cracked, chipped, or broken. You may require emergency treatment. We provide same-day consultations to our patients, so contact us immediately for emergency endodontic care in Upland. ‍
Reduce Swelling and Soreness
Toothaches and oral injuries can be excruciatingly painful. If your medical history allows it, you can take ibuprofen for pain relief. In addition, applying an ice pack to the affected cheek may numb it and keep you more comfortable until your appointment.
Treat any bleeding that occurs.
Clean gauze, cotton balls, or paper towels can absorb blood from a tooth injury. Contact the office for additional guidance.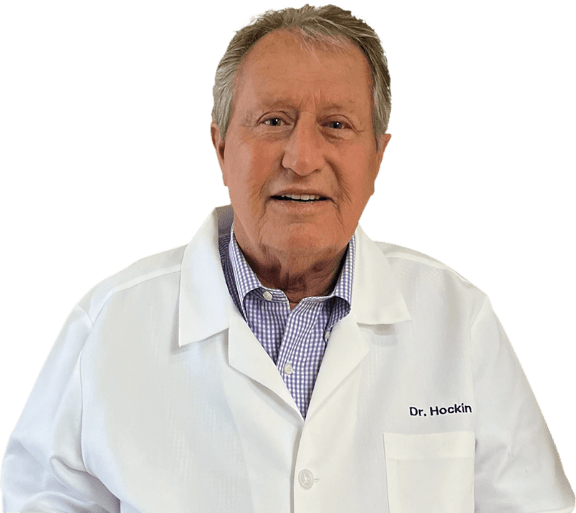 Don't suffer with toothache pain.
See Dr. Hockin
Call now; emergency appointments are available. 909-981-8808
We can help. Expert diagnosis and treatment
Conveniently Located
We're one block north of Upland City Hall and the library.
We're on Euclid Ave's east side, near "F" Street.
Payment & Financing Options
We accept major credit cards, check, and cash payments. We also offer CareCredit Financing for dental expenses not covered by insurance.
TN 909-248-2952